USPS Priority Mail Map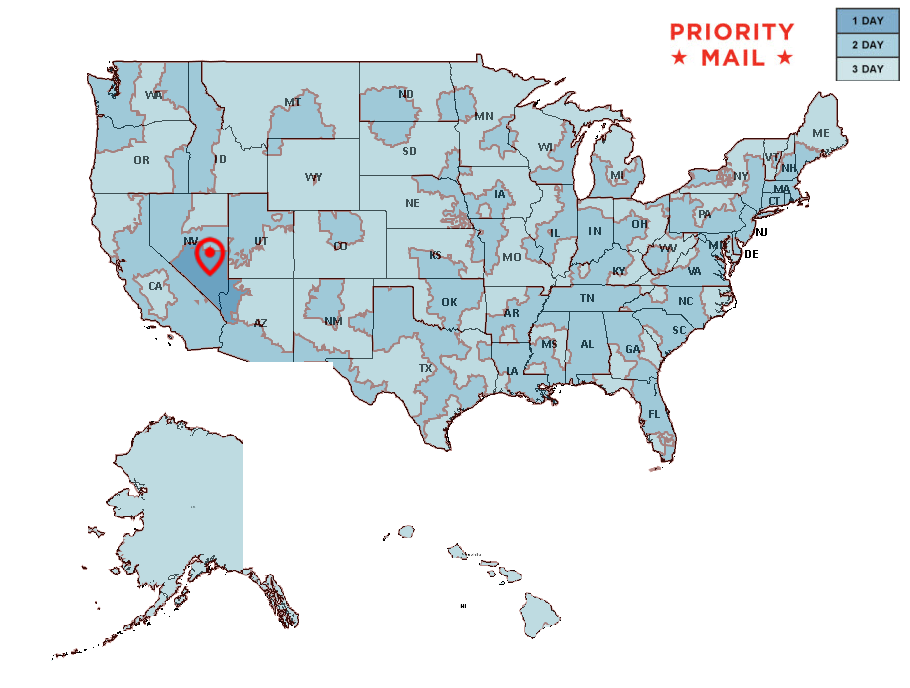 Shipping Method
Expected Delivery Standard
When to Contact EightCig.com
USPS Priority Mail
1-3 Business Days
5 Business Days from shipping date package still has not arrived.

The above table was created to break down the various shipping methods and expected delivery times. NOTE: The delivery standard is not guaranteed by the mail service provider. Factors such as weather, natural disasters, systems glitches, etc., can result in shipping delays. Scenarios such as these are not in our control and therefore are not guaranteed by EightCig.com.

If your package has not arrived by the "When to Contact EightCig.com" time-frame outlined above, please give us a call. Please know, we are here to help and assign a claim tracer on the package. As much as we don't like to think it can happen, sometimes shipping an item goes bad. Big packages, small packages, boxes, envelopes, post cards. Nobody likes it, but let's face it, it does happen.

Most of the time, the answers to questions about shipping can be found within the tracking information from the courier. They will tell you when it was picked up, transit information, when the package goes through sorting facilities, and even if there was an attempted delivery.

If you are still unsure or have questions about the status of your order, give us a call at (702) 415-5263. We are here to help in any way we can!